A book with a title "The Wealthy Gardener: Life Lessons on Prosperity Between Father and Son" deserves some amount of skepticism from potential readers.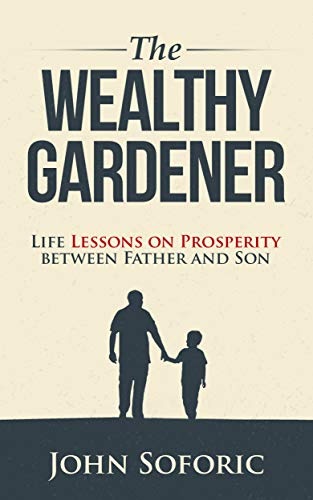 I was skeptical about this book before I began reading it. Is the title implying that mothers and daughters are not capable or worthy of subjects like prosperity? That would be an absurdly wrong patriarchal view. I decided to read it and see for myself whether there is any great advice in it. However, let's not forget the history that failed women for centuries. I emphasise again that women are amazingly capable of developing prosperity in life, particularly in dire circumstances with very little resources. This book turned out to be pleasant to read and contain countless great advice.
My conclusion: great book; men and women all should read it and practice the lessons that (at least on the surface) seemed to intend to pass down the patrilineality. The advice on entrepreneurship and wealth is useful for any gender and age. 

I let the these two excerpts from the book speak for the book itself.
My Dear Gardeners, 

Life is a competition, and the opponent is Time. The purpose of life is a life of purpose, and you get to choose the content. There is no destiny. There is only decision. But the clock is ticking. To win the game, you only need to win the days. To win the day, laugh. To win the day, appreciate. To win the day, use your hours with purpose. Follow your interests, and always be true to your inner wisdom. I beg you to remain filled with love and faith, aware of your freedom to choose your own path. And always know that you—not fate nor circumstances—determine the final score against Time. 

W.G.
"The Wealthiest Gardener" 

It's the one who shapes life with hours, who is master of attitude regardless of conditions, who feels entitled to nothing except that which is earned, who knows the pride of effort regardless of outcome, and who, instead of settling for less, asks quietly, "Why not me?" 

It is the visionary who is impractical, who is even at times ridiculed, but who thinks independently and listens to the still Inner Voice to avoid the regrets of those who wonder what might have been if only they'd followed the pull of their soul. 

It's the one who lives with purpose and intention; who shows up each day and does the hard task; who seeks satisfaction over pleasure; who strives to make a difference, to make the world a better place, but who, when actions fail to produce impact, will know that failure was never due to partial efforts. 

It is finally the one who lies spent, exhausted, certain that there's nothing more that could have been offered on the altar of life, who meets the end with a clear conscience of having passed the ultimate test of giving one's best.